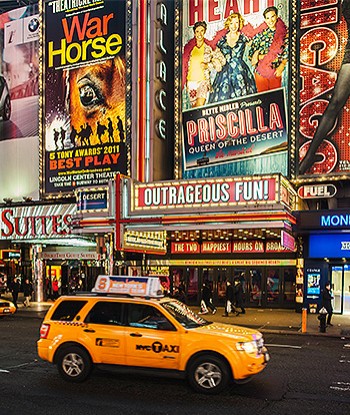 Calendar of Events
Big Apple Events
Embrace the ample opportunities to discover culture at its finest in New York City. High-profile pro sports, performing arts showcases, live music and holiday celebrations make the city shine its brightest. Build your itinerary by checking our New York City calendar of events:
The New York Times Travel Show
The New York Times Travel Show
The 2017 New York Times Travel Show and Travel Industry Conference will welcome over 30,000 travel professionals and consumer travelers from around the world to a jam-packed three days of industry networking, negotiating new deals, as well as marketing and selling destinations and trips. Attendance at the 2016 show was the highest in nine years and the second most attended New York Times Travel Show ever. The show, the largest of its kind in North America, is widely regarded as the "gateway show" for the world's travel destinations wishing to present to the U.S. market.
Only at the Jacob Javits Center.
Share