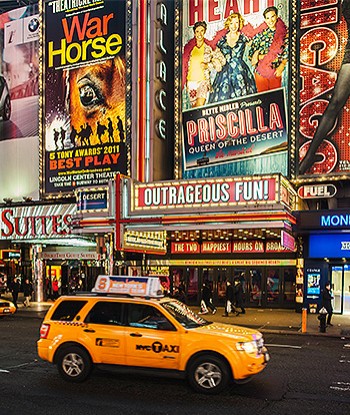 Calendar of Events
Big Apple Events
Embrace the ample opportunities to discover culture at its finest in New York City. High-profile pro sports, performing arts showcases, live music and holiday celebrations make the city shine its brightest. Build your itinerary by checking our New York City calendar of events:
New York City Wine & Food Festival
New York City Wine & Food Festival
The Food Network & Cooking Channel New York City Wine & Food Festival presented by Coca-Cola (NYCWFF) is a star-studded, four-day event showcasing the talents of the world's most renowned wine and spirits producers, chefs, culinary personalities and America's most beloved television chefs while fighting to end hunger. Considered the largest food and wine festival in New York City with more than 80 events, NYCWFF is widely recognized for its tasting events that celebrate America's favorite foods, intimate dinners with world-famous chefs, late night parties, hands-on classes, educational seminars, coveted wine tastings and more.
Share