BOOK DIRECT
AND SAVE $5-$10 PER NIGHT
$5-$10 OFF per night, Use Promo Code: DIRECT
Discounted off-site parking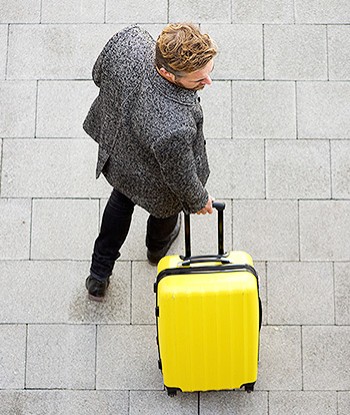 Here on Business
Big Apple Business Trips
From custom business amenities to our ultra-convenient location, Broadway Plaza Hotel is well-tailored to meet your corporate travel needs. Each room is equipped with high-speed Wi-Fi access and a spacious work area. Located in Manhattan's business district, walk to meetings in minutes or take the subway to major corporate headquarters nearby. Approximately 15 minutes from LaGuardia Airport, and 30 minutes from JFK, our expert concierge will be happy to arrange a car service or help plan your big city commute for a seamless NYC stay.
Amenities at Our NYC Business Hotel:


Complimentary high speed Wi-Fi

Large in-room work spaces
Two-line phones
In-room electronic safe with room for a laptop
Central location near major NYC corporate offices
Expert concierge service
In-room food delivery service available 6:30am to 11pm
Same-day dry cleaning/laundry service
Iron and ironing board in each room

*Higher speed available at $9.95 per day, plus tax.
Learn more about our productivity-driving business amenities by contacting us.


Corporate Offices in NYC Near Our Hotel:


Ziff Davis Media - 0.27 mi
28E 28th St, New York, NY
(212) 503-35000
Credit Suisse - 0.36 mi
315 Park Ave S, New York, NY
(212) 555-13340
The New York Times - 0.93 mi
620 Eighth Ave, New York, NY
(212) 556-12340
McGraw-Hill - 1.18 mi
1221 Sixth Avenue, New York, NY
(212) 904-2000
New York Life - 1.19 mi
420 Lexington Ave, New York, NY
(347) 280-8826
MetLife - 1.2 mi
200 Park Ave, New York, NY
(212) 578-2211
Bank of America - 2.06 mi
988 3rd Ave, New York, NY
(212) 891-2820